Advanced Biostimulation Technology
Deep skin rejuvenation with little to no downtime is tough to achieve. Many people would love an all-in-one style treatment that improves a wide variety of skin concerns without surgery or lasers. The PRX Derm Perfexion Biorevitalization treatment in Algonquin at CaTara Medspa is just that. While not necessarily a chemical peel, PRX Derm Perfexion Skin Protocol stimulates skin rejuvenation beneath the epidermis and provides immediate visible improvement in firmness, pore size and hydration.
PRX Derm Perfexion Facial in Algonquin
Details
What it Treats
Skin laxity
Signs of aging
Sun damage
Hyperpigmentation
Stretch marks
Acne
Melasma
Scars
Eligibility
Female or Male
18 or older
Recovery & Downtime
There is no downtime or recovery time needed for this treatment.  
Why try PRX Derm Perfexion Protocol in Algonquin?
01
No Downtime
You can experience the many benefits of this skin treatment with zero downtime.
02
For All Skin Types
PRX Derm Perfexion is ideal for all skin tones and skin types and unlike other peels, it can be done anytime of year.
03
Long-Term Benefits
Since it rejuvenates deep beneath the surface, you will notice the benefits last long after the treatment is complete.
The PRX Derm Perfexion Bio-revitalization Process
What to Expect?
Consultation
You'll meet with an expert provider for a skin consultation to ensure the PRX Derm Perfexion Skin Protocol is the best treatment match for your needs. We'll discuss your desired results and areas of concern before booking your treatment. A series of 4 treatments spaced 7-10 days apart is typical for achieving optimal results.
Treatment
For the treatment itself, you'll relax as your provider applies the PRX Derm Perfexion solution. This formula contains 33% TCA (trichloroacetic acid), hydrogen peroxide and kojic acid. TCA is an extremely effective peeling agent, however, the addition of hydrogen peroxide allows the solution to pass through the epidermis, leaving it intact, while the TCA penetrates to the dermal layer stimulating cell regeneration. Kojic acid helps to reduce the appearance of hyperpigmentation. This biostimulating treatment works to improve texture, melasma, stretch marks, sagging skin and more.
Results
You will see immediate improvement in hydration, reduced pore size and improved texture. You will continue to see improvement as cellular turnover takes place.
Before your appointment for a PRX Derm Perfexion treatment in Algonquin at CaTara Medspa, it is important to:
Avoid another deep exfoliation treatment or facial hair removal at least two weeks before.

Let your provider know about any medications you're on.

Tell your provider about any active skincare products you're using, as we may advise you to stop using it before your treatment.

Limit your sun exposure and wear SPF.
To properly care for and get the most out of your treatment, we recommend you:
Avoid sun exposure over the next several days; if it's unavoidable, wear SPF and other forms of sun protection.

Use soothing skincare ingredients and avoid exfoliation or irritating ingredients.

Follow additional aftercare instructions from CaTara.
Frequently Asked Questions
Is the PRX Derm Perfexion treatment a chemical peel?
This is a bio-revitalization peel without exfoliation. A no-peeling peel that contains TCA, hydrogen peroxide and kojic acid. It penetrates deep into the dermal layer stimulating it to regenerate.
How long does PRX Derm Perfexion last?
The treatment itself lasts 30 minutes. Results can last long term with proper skin care.
Is the PRX Derm Perfexion treatment painful?
No, this treatment is not painful. Some clients report a slight tingling, but it is not painful.
Can this be combined with other treatments?
Yes! If you want to combine with injectables like botox and filler on the same day, the PRX Derm Perfexion treatment will need to be done first. You can also combine PRX Derm Perfexion with microneedling for a more advanced treatment.
Is this treatment only for the face?
No, it can be done on several areas of the body. Because PRX Derm Perfexion Biorevitalization can address lax, sagging and crepey skin, stretch marks and scars, we commonly treat the décolleté, elbows and knees and abdomen.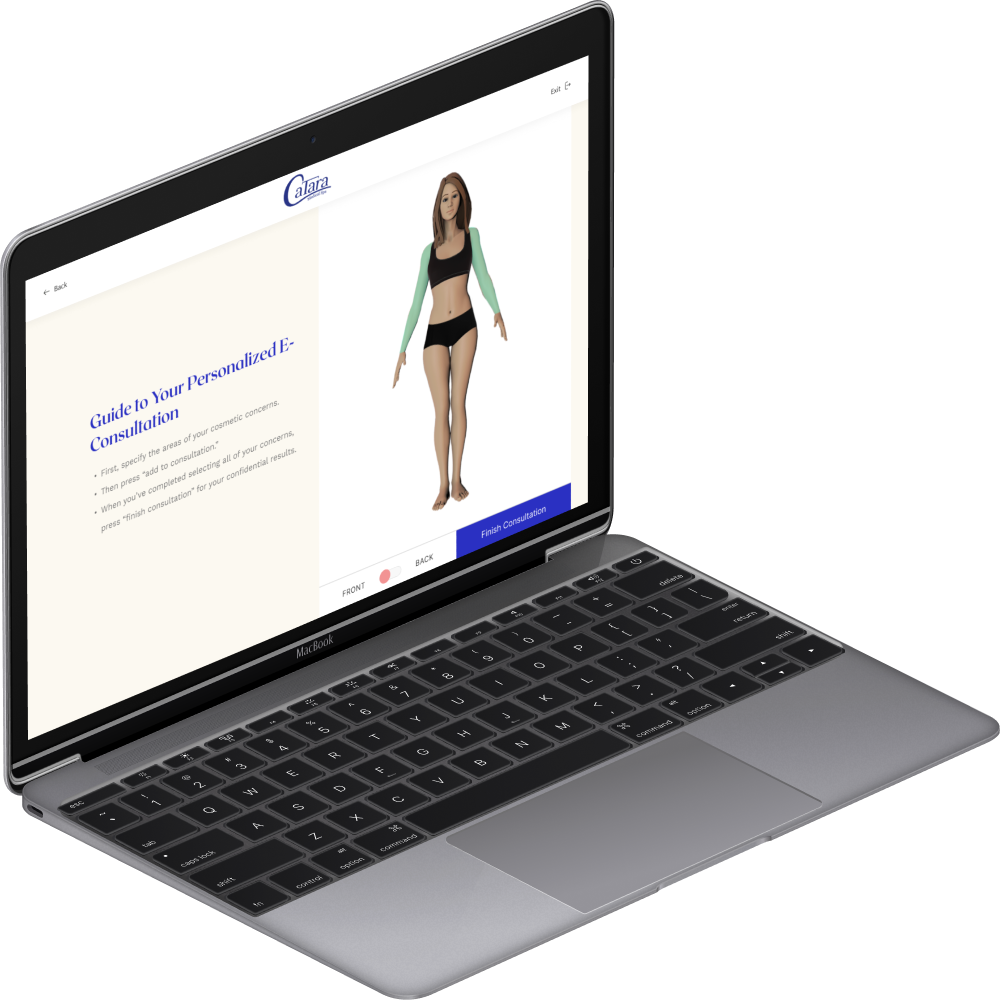 Get Started
Tell us more about what you need using our Virtual Consultation Tool. Simply input your concerns and we'll provide custom treatment recommendations for your unique needs.
Virtual Consultation