We understand the challenges to shed those extra pounds, which is why our team at CaTara Med Spa has invested significant time to create a comprehensive program for medical weight loss in Algonquin. Our program prioritizes nutrition, mindset, lifestyle and exercise to provide you with effective and sustainable results.  
Consistency plays an important role in our holistic approach and that's why we've collaborated with outstanding companies to provide you with support on your journey. Our wellness partners include:  Organic Roots, Club Pilates Algonquin, TruFitness Tribe and The Vitamin Shoppe to name a few.
Medical Weight Loss at CaTara
Our tailored programs combine expert guidance and evidence-based approaches to help you shed unwanted pounds safely and sustainably. We incorporate 4 pillars: Mindfulness, Nutrition, Exercise and when necessary, Medication. The goal of our program is to help you achieve a healthy and sustainable lifestyle.
Mindfulness: Emphasizing the significance of mindset in maintaining a healthy lifestyle, we follow the mantra: Thoughts > Feelings > Actions > Results.  Our in-house certified meditation coach will work with you to reduce stress which will help reduce cortisol levels. 
Nutrition: Understanding the importance of nutrition, we go beyond mere quantity and delve into the quality of what you consume. Our program tracks calories to monitor intake while also focusing on macro and micronutrients to ensure a balanced diet that supports your weight loss goals.
Exercise: Exercise plays a big role in sustaining a healthy lifestyle, not only to support a caloric deficit but also, the impact on our mental health can't be understated.  Taking this into account, we have partnered with some great local fitness clubs, from pilates to weight lifting, we can help you find the activity you enjoy.
Medication: Our primary objective is to utilize medication as a tool to help you adopt healthy habits, ensuring the sustainability of your weight loss goal. Your dedicated provider will customize the program to cater to your individual needs, and collaboratively, you will decide on the precise duration of the program.
Schedule your complimentary consultation.
Wondering if Medical Weight Loss in Algonquin is right for you? Schedule your complimentary consultation today!
Semaglutide+B12
Semaglutide is a glucagon-like peptide-1 (GLP-1) receptor agonist. In simple terms, GLP-1 is an appetite suppressant. It works with the brain to regulate appetite helping to create a caloric deficit. It also helps to slow down digestion so you feel fuller longer. Vitamin B12 can help improve energy levels, brain function, metabolism and weight loss.
Why CaTara?
We provide comprehensive programs and our providers are committed to helping you achieve your health and wellness goals. Our programs are customized to fit your needs and we will walk along side you in this journey. You will meet with our in-house certified nutrition coach who will provide education and guidance throughout the program. We work with you on stress management to control cortisol levels. You will have access to our wellness partners to help you find the exercise routine you enjoy. We offer assistance with building muscle so you create toned, contoured muscles as you lose weight. Prescribed medication is monitored and adjusted as needed.
How Long Will I Need To Take Semaglutide+B12?
The goal is to use medication as a tool for adopting healthy habits so you can sustain your weight loss goal. Your provider will tailor the program to meet your specific needs and together you will determine the exact duration of the medication.
What If I Don't Want To Use Semaglutide+B12?
No problem. We can provide alternative medications and modalities to assist your weight loss process.
What to Expect:
Once-weekly injectable you can do at home
Appetite suppression
Feel fuller longer
Lower blood sugar
Minimal side effects
Improved health markers
Nutrition coaching
Physician guided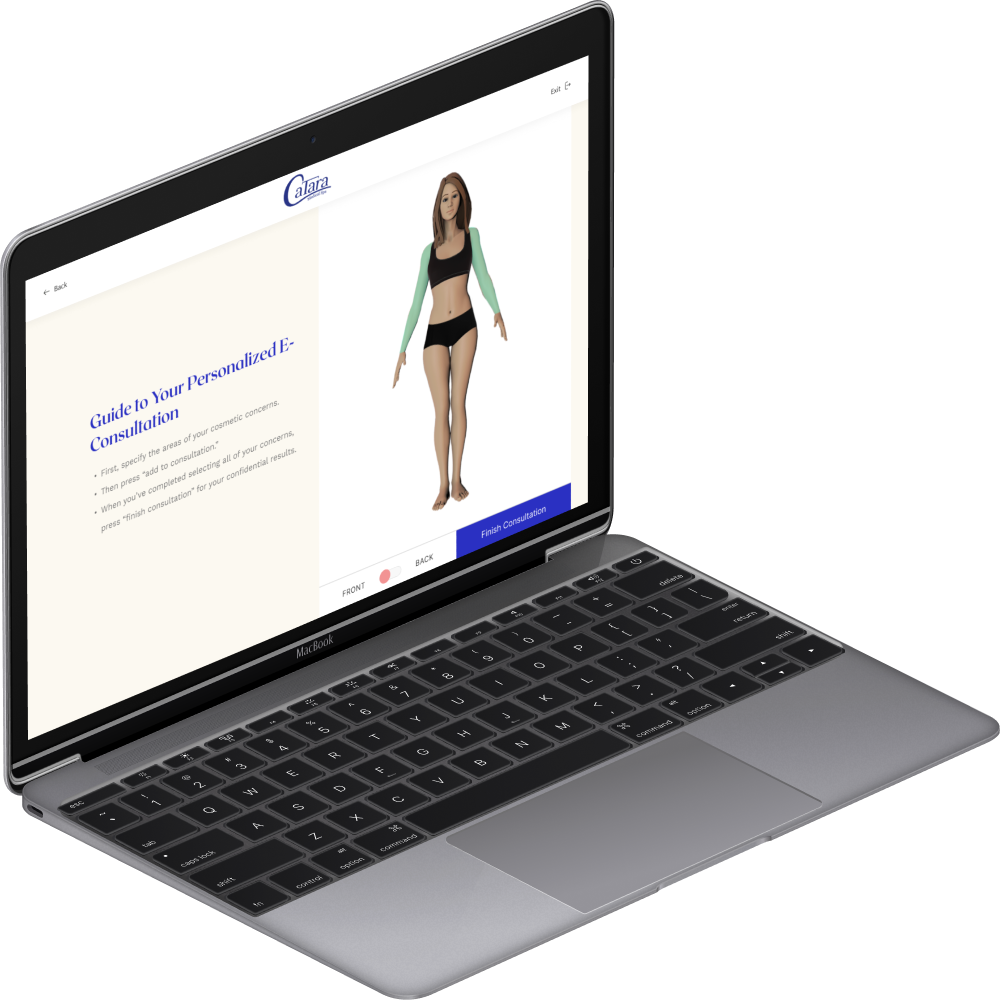 Get Started
Tell us more about what you need using our Virtual Consultation Tool. Simply input your concerns and we'll provide custom treatment recommendations for your unique needs.
Virtual Consultation
Learn More
Check out our menu tab and explore our different treatment options.  For more in depth information, fill out our virtual consultation and find out what treatments are right for you.