Radiant Results That Last
At CaTara Medical Spa, one of our most popular treatments is the HydraFacial. Our patients love the HydraFacial treatment because it is gentle yet produces beautiful results. During this medical-grade exfoliation treatment, use anti-aging serums enriched with antioxidants, each customized to your skin's specific needs!
HydraFacials rejuvenate all skin types and will leave your skin glowing. They are non-surgical, non-invasive, and do not require any downtime for recovery. A single treatment will rehydrate your skin with noticeable results you can feel and see immediately after your HydraFacial in Algonquin.
HydraFacial in Algonquin
Treatment Details
What it Treats
Black heads
Age spots
Oily skin
Uneven skin tone
Fine lines and wrinkles
Sun damage
Hyperpigmentation
Dry/ fatiqued skin
Eligibility
Female or male
14 or older
Recovery & Downtime
There is no recovery or downtime needed following a HydraFacial in Algonquin. You can return to normal activities and apply makeup immediately afterward.
The Benefits of a HydraFacial in Algonquin
01
Gentle & Effective
Unlike other facial treatments, which are harsher on the skin, a HydraFacial is gentle enough for even the most sensitive skin. We can treat all types of skin; oily, dry, and acne-prone skin can all benefit from a HydraFacial.
02
No Downtime
HydraFacials are very popular because they don't require any downtime. You can apply makeup the same day, but you may not even want to cover up the natural glow of your skin afterward!
03
Immediate Results
When you choose a HydraFacial at CaTara, you will see results immediately. A HydraFacial will leave your skin glowing and feeling fresh!
01
Consultation
Before your HydraFacial in Algonquin, you'll meet with one of our providers for a skin consultation. We will discuss any concerns you have about your skin, as well as what you'd like to accomplish.
02
Treatment
Your aesthetician will begin by using a vortex cleansing and hydra-peel tip on the HydraFacial wand to gently cleanse and exfoliate your skin. This will remove dead skin cells and open up your pores. 
Next, we will change the tip on the wand to one that delivers a light and gentle chemical peel. A mix of salicylic and glycolic mix is used to loosen debris deep in your pores. Unlike other chemical peels though, the ones used in a HydraFacial do not cause any side effects such as redness of the skin.
03
Results
You'll be able to see and feel results from the HydraFacial immediately. It is also mild enough that we can combine it with other treatments during the same visit.
Pre-Treatment Instructions
2 weeks before
Do not perform any medium or deep peels or

use any chemical resurfacing products.

Do not have any Botox injections performed, these can be done after your HydraFacial appointment on the same visit.
72 hours before
Avoid excessive sun exposure and use sunscreen

Do not use tanning beds
48 hours before
Stop using over-the-counter acne medications

Do not wax or use depilatories

Do not use exfoliating products

Stop use of products containing retinol and tretinoin
Day of appointment
Post-Treatment Instructions
Day after treatment
Thoroughly cleanse your face

You can resume using makeup products
For 48 hours after treatment
Do not wax or use or use depilatories.

Avoid products containing retinol and tretinoin

Do not use exfoliating treatments or

over-the-counter acne products
For 5 days after treatment
Use sunscreen daily to prevent UV exposure to skin
For 2 weeks after treatment
Avoid medium and deep chemical peels

Avoid laser hair removal treatments
Frequently Asked Questions.
Is a HydraFacial treatment painful?
Not at all! HydraFacials are completely pain-free and in fact, many of our visitors find that the HydraFacial is quite a relaxing experience.
How often should I receive a HydraFacial treatment?
Every client is different when it comes to how often they should receive a HydraFacial treatment depending on their lifestyle and skin type. However, the majority of our clients find the best results when they visit us for a HydraFacial about once monthly. This may change over time depending on your skin. We will always advise you on what is in the best interest of your unique skin.
What makes a HydraFacial different from other facials?
A HydraFacial is much easier and gentler on the skin when compared to average facials. It rejuvenates and cleans your skin without any discomfort during or after your treatment.
Am I a good candidate for a HydraFacial treatment?
Yes! One of the best things about HydraFacials is that it is safe and effective for all skin types. It is the ideal treatment for maintaining a healthy skin barrier.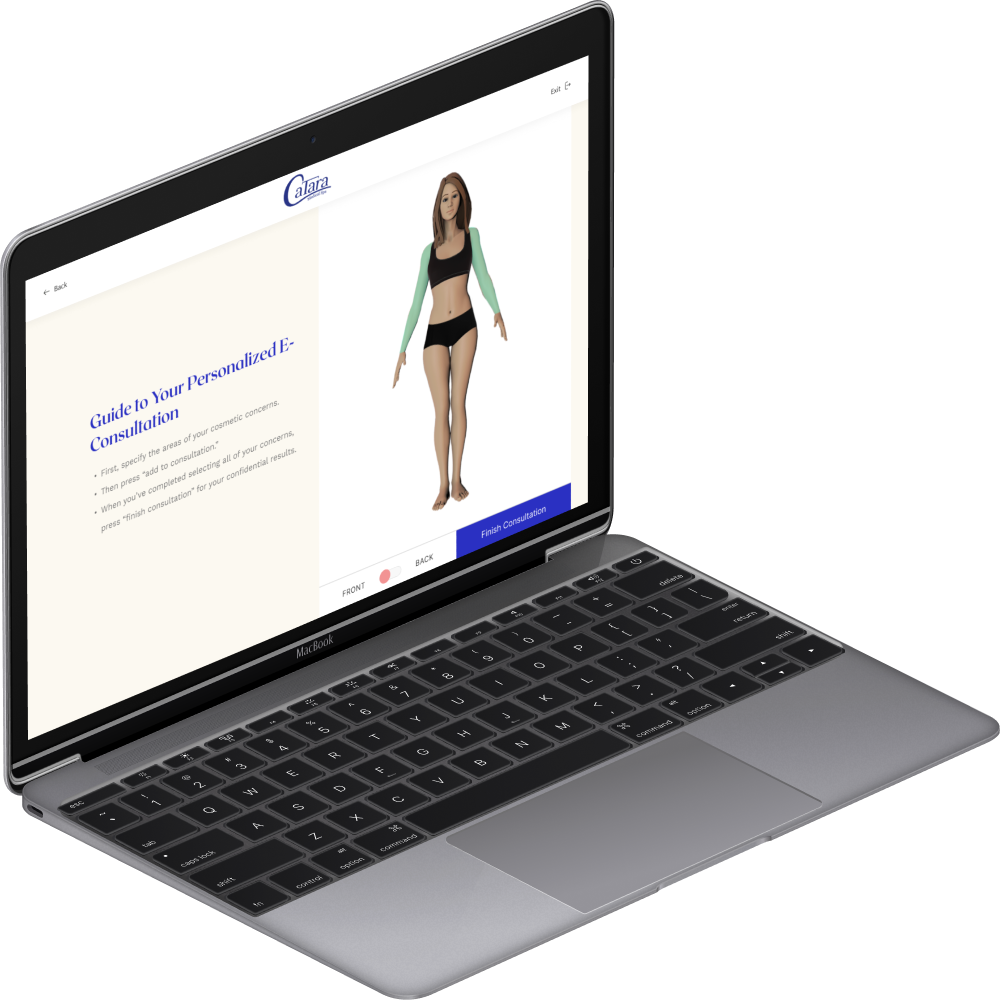 Get Started
Tell us more about what you need using our Virtual Consultation Tool. Simply input your concerns and we'll provide custom treatment recommendations for your unique needs.
Virtual Consultation