LED Light Therapy in Algonquin
Tightens Skin Without Downtime
LED light therapy in Algonquin utilizes light energy to improve the skin's cellular performance.
This treatment is often referred to as "Therapeutic Light", along with the cosmetic benefits it can provide. This method can be used to reduce pain and inflammation, while also offering relief for those suffering from carpal tunnel syndrome, tendonitis, joint sprains, shoulder and neck pain, arthritis, and many other ailments.
At CaTara Medical Spa in Algonquin, along with the therapeutic benefits, we use this treatment to increase blood circulation, decrease wrinkles, and improve the texture and clarity of the skin.
LED Light Therapy in Algonquin
Treatment Details
What it Treats
Fine lines and wrinkles
Blemishes
Low collagen activity
Skin elasticity
Enlarged pores
Uneven skin tone
A variety of aches and pains
Procedure Time
Approximately 20 minutes
Can easily be added on to any facial treatment
Eligibility
Female or male
14 or older
Recovery & Downtime
There is no recovery or downtime needed for LED Light Therapy in Algonquin. You can return to normal activities and go about the rest of your day normally.
Why try LED Light Therapy in Algonquin?
01
No Downtime
After you receive an LED Light Therapy treatment, you will be able to return to normal activity immediately after your appointment because there is no need for downtime.
02
Safe for all skin types and tones
LED Light Therapy treatment can accomplish the same goals as chemical peels and laser therapy without any discomfort, making it a popular alternative.
03
FDA approved treatment
The FDA approves LED Light Therapy devices for a variety of different skin concerns. This treatment doesn't use UV light, so it is safe. However, you should always wear an eye covering, which will be provided prior to the start of therapy.
The LED Light Therapy Process
What to Expect
Consultation
Before receiving LED Light Therapy in Algonquin at CaTara, we will first meet with you for a consultation to discuss your skin concerns and goals. We will thoroughly explain treatment options and help you decide what is best for you.
Your LED Light Therapy Appointment
When you arrive for your appointment, we will bring you to one of our comfortable treatment rooms, where we will cleanse your skin. Treatment is painless and you will be able to relax. The procedure is non-invasive and painless. You may feel the energy being deposited from the therapy applicator. Some patients report a minimal tingling or feeling of heating in the skin.
Next Steps
LED Light Therapy requires no downtime and you will be able to return to normal activities immediately after your appointment.
Pre-Treatment Instructions
You should perform your normal skincare routine leading up to your treatment. We do, however, recommend avoiding aggressive exfoliation products and excessive sunlight exposure.
On the day of your appointment, cleanse your face with a mild cleanser that is non-drying to remove mineral-based sunscreen and makeup containing zinc.
Post-Treatment Instructions
After you receive your LED Light Therapy treatment in Algonquin, you should avoid direct sun exposure for 48 hours. In the rare event that mild swelling or redness occurs, you can use over-the-counter anti-inflammatory medication or a cold pack.
Frequently Asked Questions
What types of light are used for this treatment?
LED Light Therapy uses blue, red, and near-infrared lights for treatment.
Blue light is antibacterial and can reduce acne, reduce oil in the skin, and deter future breakouts from occurring. Because there is no UV light involved, this treatment can help with psoriasis and eczema.
Red light can help increase moisture in the skin, reduce any redness or inflammation, treat enlarged pores, improve blood circulation, regulate oil production, as well as speed up healing. This treatment has also been shown to improve the appearance of rosacea as well.
Near infra-red light can increase cell permeability and absorption. This light is the most deeply absorbed by the skin. Near-infrared also smooths lines and wrinkles, improving skin elasticity. This light also helps to reduce pain and inflammation, accelerate the healing of wounds, and can aid in healing cystic acne.
How many treatment sessions will I need?
The number of sessions required will vary depending on your skin goals and current condition. We will advise the best course of treatment to achieve your desired outcome. Because this treatment doesn't require much time to heal, you can receive multiple treatments if you wish to get your skin to where you'd like it to be.
Will I need to set aside time for recovery?
There is no need for recovery after LED Light Therapy in Algonquin at CaTara. The only aftercare required is to avoid sunlight exposure for 48 hours after your appointment.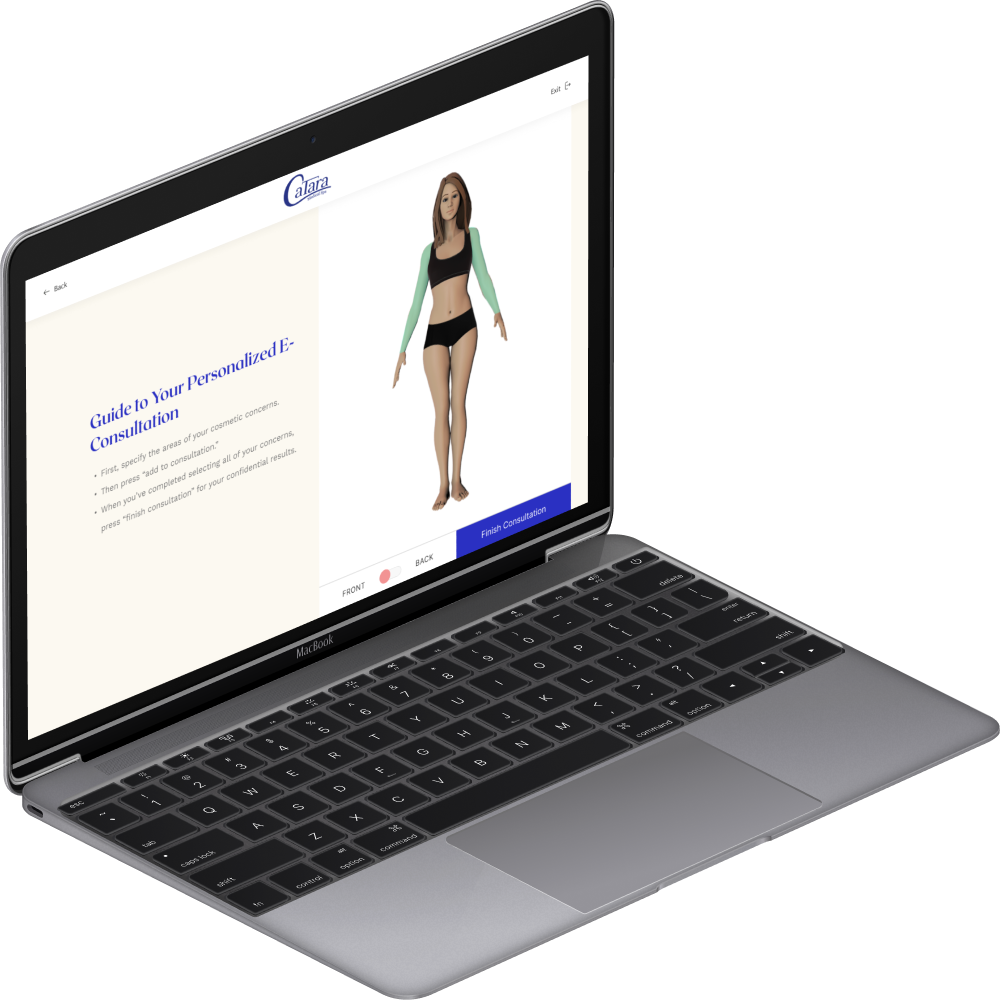 Get Started
Tell us more about what you need using our Virtual Consultation Tool. Simply input your concerns and we'll provide custom treatment recommendations for your unique needs.
Virtual Consultation